About Greymouth
Once the site of the Māori pa Mawhera (which means 'wide spread river mouth', in reference to the town's river mouth location), Greymouth is considered the heart of the West Coast. It is the largest town on the South Island's west coast and the arrival point for the Tranz Alpine from Christchurch.
The area has a history of gold mining, which can be appreciated at the local museum and nearby Shantytown. Local brewery, Monteith's, is something of a New Zealand legend; it runs tours that include a tasting session. 
Around the town you'll find galleries specialising in pounamu (New Zealand jade). Other Greymouth entertainments include sea fishing, fly fishing, and adventure activities like rafting and caving.
The 2-hour Point Elizabeth Walk passes through a scenic reserve and old gold mining sites. It begins 12km north of Greymouth at Rapahoe Beach, which also happens to be a favourite swimming spot during summer.
https://www.newzealand.com/int/greymouth/
Attractions
Shantytown Heritage Park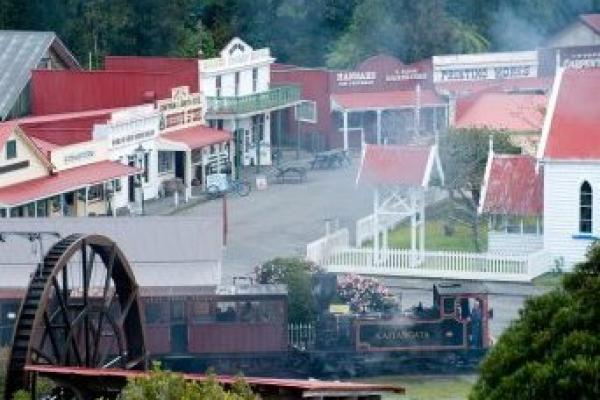 No South Island visit is complete without a visit to Shantytown - a heritage town dedicated to telling the stories of the gold miners of the 1860s. See a working sawmill, experience the bang of a sluice gun and even pan for your own gold! 
---
Upcoming Events in the area